Since coffee has been around for ages, nifty gadgets for its use have been, too! You know how much easier gadgets like these make your life, in any of its aspects. Once you get the gadget, you forget how you were able to function before it!
Just think about how you won't have to put up with all those big and minor inconveniences that you handle daily, and how much better the coffee will taste without those inconveniences ever returning. Keep reading to find out what the most popular and coolest gadgets for every coffee lover are!
6 Cool Coffee Gadgets
Coffee Cup Holder
The first thing we need to mention might just be the most useful one out there. A coffee cup holder. This may sound like something you've already heard of, and it's not very innovative or creative, but what if you were told that you could attach this coffee cup holder to your bike.
Many of us have realized that taking the bike is the easiest way of getting around town. Instead of getting stuck in traffic jams with your car, or having to walk ages to your office, you can simply ride a bike and avoid all the unnecessary trouble. Plus, it's good exercise.
It seems the bicycle is good for everything but carrying coffee because you can't ride with one or no hands. That's where the coffee cup holder comes into the picture. Simply attach it to the front of your bike, and place your coffee. It'll stay nice and safe for the entire ride, ready to be sipped whenever you are!
Thermos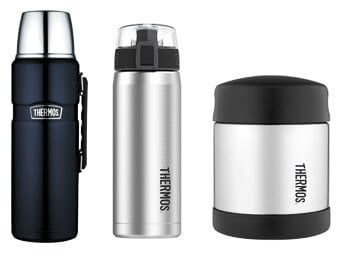 Now the main argument against the coffee cup holder is that your coffee will be cold by the time you're able to drink it. But, that's not the coffee cup holder's fault because the same thing would have happened if you were walking or driving.
This is why you definitely need a modernized version of an age-old invention- a thermos.
There are numerous designs available in stores and online because these little lifesavers are called "life savers" for a reason. Thermoses are never outdated; they keep getting better and fresh looks, as well as improved specs.
Handheld Device
If you like drinking espresso daily, or even multiple times a day because it's just that amazing and such a quick way to wake up, then you should definitely get a handheld device which allows you to make espresso anywhere, anytime.
We can all agree that this contraption is something brilliant and definitely what all true espresso lovers needed. Imagine not having to experiment with new cafes or hunt down your favorite ones every time you feel like drinking an espresso.
Let's face, you aren't even able to do those things sometimes. That's where this little baby comes in handy. And the best part is that it doesn't require any batteries or wires!
Collapsible Coffee Drip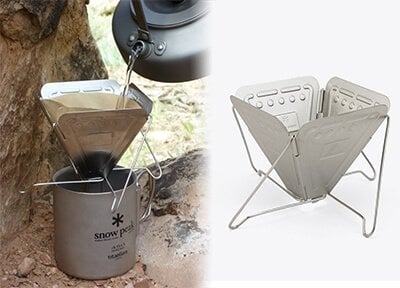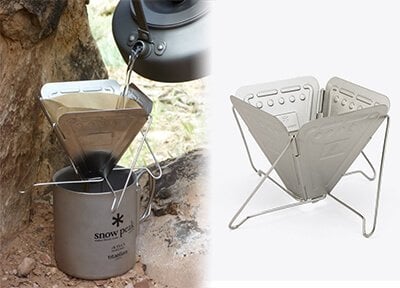 Coffee lovers who love to travel and camp know how awful it is to have to settle for poor quality coffee just because you aren't home.
Camping is such a rewarding activity, and it's a shame to let something like an imperfect cup of coffee ruin that experience. That's why you don't have to anymore.
Now, there's a collapsible coffee drip which you can take anywhere with you. It's made from stainless steel and it's extremely lightweight. It's also collapsible (as the name suggests) and easily portable, making it your perfect camping companion. You just have to place it over your mug and let the high-quality coffee drip.
Cold Brewer
It was mentioned earlier that cold brewed coffee takes a long time to prepare and that that's why it's not an ideal drink to make every morning. But then, what happens to all those poor souls who like their coffee sweeter and colder? Well, you can get a cold brewer and solve your problems easily!
In fact, the brewer serves as a container and freshness tracker, too. It's also rather lightweight and easily portable, so you can carry it with you, and never have to part with the delicious cold treat.
Zoku Mug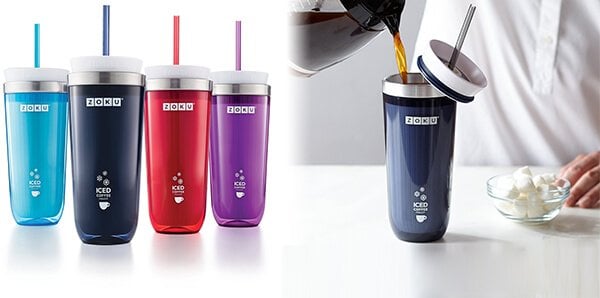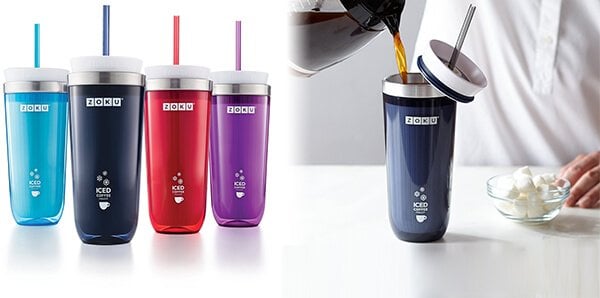 Speaking of cold coffee, how would one go about making instant iced coffee somewhere where the circumstances won't allow for the traditional approach? In the olden days, these people would have to suck it up and drink a nice warm cup of coffee.
Well, today, those people can enjoy what their heart desires. The Zoku mug instantly cools down your coffee in less than 5 minutes. It does this thanks to the double stainless steel and only needs to be put in a freezer for a bit before use.
Read Relevant Article
Brew the Perfect Cup of Coffee
How to Make a Latte Art Heart with Coffee
CUBAN Coffee Vs VIETNAMESE Coffee
Coffee vs Tea – Which one is better for you?