Latte art is one of the most beautiful things one can do with coffee, and latte hearts are the epitome of that beauty. Do you really have to go out every time you want to make something beautiful like that? Of course, not, there's a simple way to make it at home! Let's see How to Make a Latte Art Heart with Coffee.
How to Make Perfect Latte Art
Pour milk into the coffee
The first thing you'll need to do is pour some milk under the coffee. This forms the foundation, in a way, and makes it easier to make the heart afterward. You can do this by pouring the milk slightly high above the cup.
The stream should be slow and steady, and you should continue to pour until a third of the cup is filled. There shouldn't be any white at the top yet. Remember to do this with freshly foamed milk.
Press the Pitcher
Now that the cup is a third full, you should bring the milk closer to the cup. Do this by pressing the pitcher directly onto the cup and increasing the volume. This means that you'll also be pouring a bit faster. Keep a steady hand.
This step of the process will later allow you to create the heart from the back of your pitcher. That's because you'll be able to start coaxing the foam in this step. At this point, a white dot should be forming as you pour, and the more milk there is, the more it will expand.
The trickiest part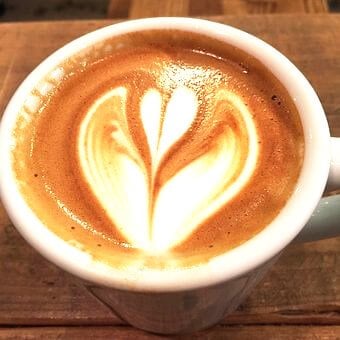 It's time for the most fun part of the process- the design! Keep pouring the milk until the cup is almost full, and the white dot is around the size you want your heart to be.
The next part is the most tricky one, so you'll need a lot of concentration and focus. You'll need to lighten the volume of the pouring until it's almost trickling.
Now, you'll need to start moving the pitcher to the far edge of the mug. Be careful to drag right through the diameter of the formed circle so that you can create the heart bumps. To get the point of the heart just right, pour a thin stream through the bottom of the circle.
And there you have it. If you've followed all the steps correctly, the heart should be perfect. If not, don't worry you can keep trying until you make it, because, as we all know, practice makes perfect. This easy technique is bound to spice up your daily coffee rituals and impress all of your friends!
Read Relevant Article